214-750-0800
4246 W. Lovers Lane
Dallas, TX. 75209
Andrea Winters, P.C.
Andrea Winters, P.C. is a boutique law firm located in Dallas, Texas dedicated to providing caring and professional legal representation to our clients.
We offer individuals, families and businesses sophisticated legal advice with the personal attention of a small firm.  Our firm has built its practice on a commitment to our clients, meeting their needs with integrity and professionalism.  We focus our practice primarily in the areas of:
Estate Planning

Wills

Revocable Living Trusts

Disability Planning Documents

Medical Directive Planning Documents

Special Needs Trust Planning

Tailored Comprehensive Estate Planning Documents

Probate

Estate and Trust Administration

Business Entity Formation and Planning

Business Transactions

Business Succession Planning
We use our experience to create personalized planning customized to meet the goals and objectives of our clients.  We work with our clients, their families and their advisors to develop and implement plans for a client's lifetime and beyond.
We invite you to browse our website to obtain further information about Andrea Winters, P.C., our qualifications and our areas of expertise.  We endeavor to provide the highest quality professional service and guidance.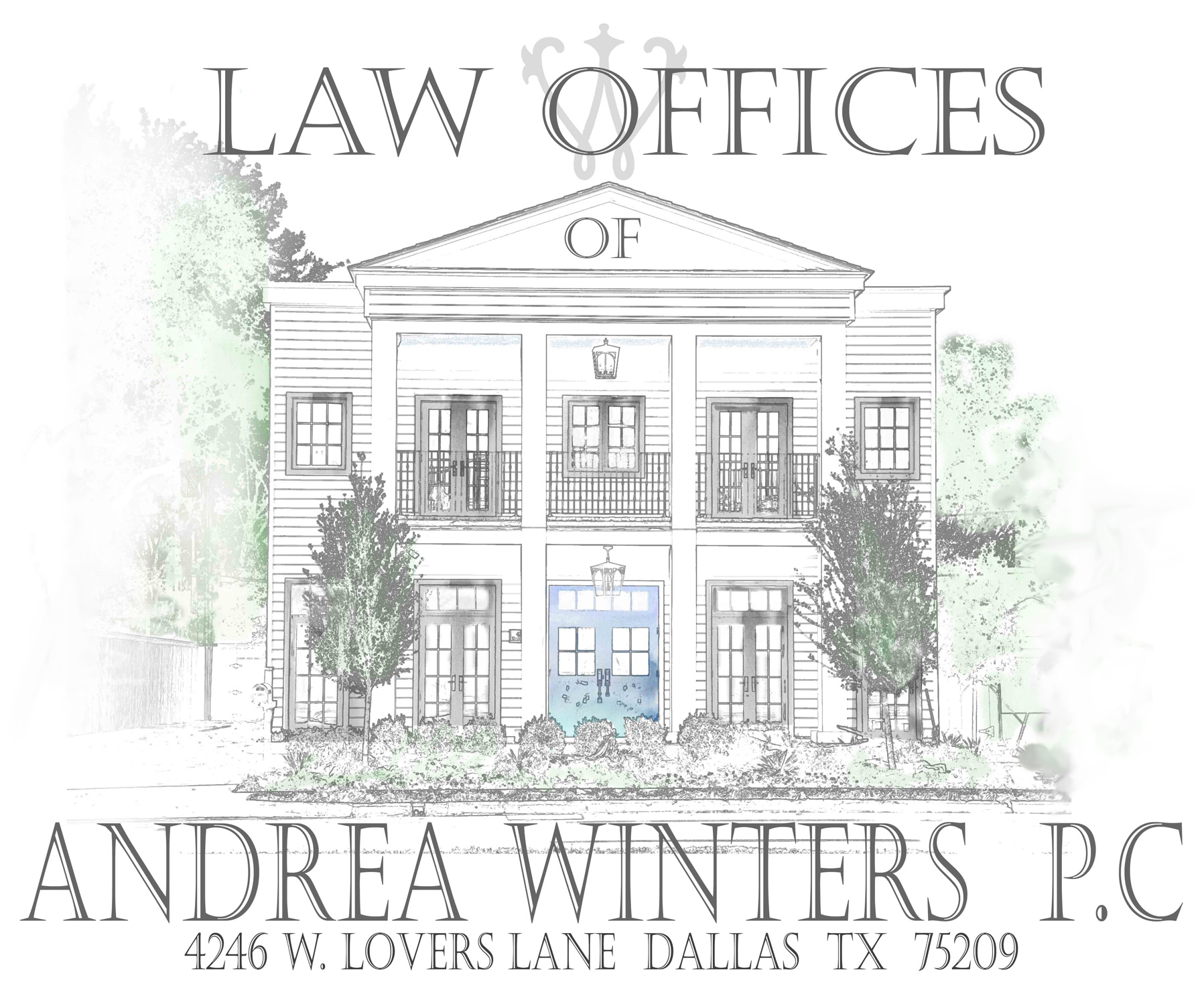 Service • Understanding • Experience
Call the Law Offices of Andrea Winters, P.C. at 214.750.0800 to schedule a consultation.